At IJsselhof Holiday Villa Park we offer a wide range of facilities to furfill all your needs. We offer:
Onze gastvriendelijke medewerkers staan klaar om u allerlei informatie te geven over de fascinerende omgeving en de beschikbaarheid van de genoemde faciliteiten in uw verblijfsperiode. Informatie kunt u verkrijgen via info@villavakantieparkijsselhof.nl of u kunt even bellen naar: 0228-591926.
Watch the video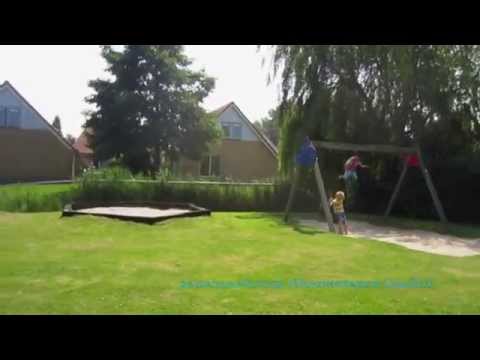 Next to swimming pool De Oase is a large playground with cable-railway and air cushion.
On Villavakantiepark Ijsselhof next to some children houses we have a special fenced playground for the little ones and there is a playground in front of the Indoor playground with trampoline.
(the swimming pool is in front of the holiday park.)